Hopeville Bulawayo Stand measuring 637 square metres with Title Deeds ready to build.
Woodville, Bulawayo North
637 m²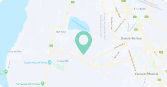 Description
Hopeville bulawayo piece of land being stand 933 sondelani township in district of bulawayo measuring 637 square metres. Has title deeds. Contact kay bandal on for details. Near the joshua mqabuko nyongolo nkomo international airport.
Explore home offers
Neighborhood
Restaurants
Schools
Groceries