Residential Stands For Sale In A Well Developed Suburb!
Mt Hampden, Harare West
Mt Hampden, Harare West
300 m²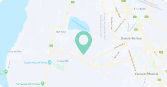 Description
An Upcoming mixed density modern suburb! Stand sizes 300 sqm to 700 sqm @$30 per sqm, approximately 21km from Westgate Shops. Conveniently located near the State of the Art Parliament building,Charter Prince Airport and Mt Hampden Resort Hotel. This development is surrounded by Commercial, Industrial Stands and a Solar farm. Essential Services eg borehole water, electricity, tarred roads and private sewer ponds are now in place. Very flexible terms! 40% deposit & balance over 1 year. INVEST IN THE FUTURE!
Explore home offers
Neighborhood
Restaurants
Schools
Groceries