Vumba commercial property for sale.
Next To Whitehorse Inn, Vumba
Next To Whitehorse Inn, Vumba
250 m²
30,820 m²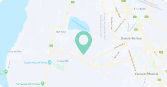 Description
Strategically located is this gem of a property next to Whitehorse inn in a very aesthetically rich area.The property has virgin vegetation which offer strong breezes. The property has a main house which features 2 bedrooms, MES, many BICS, bar, fitted kitchen,combined toilet and bathroom ( shower and tub) It also features a 2 roomed self contained cottage as well as a 2 roomed servants quarters.The property has a functional borehole and 2 by 5000 litre tanks. The property also has a stream runs through the property.It is very spacious and is also ideal to build cottages on.
Amenities
Borehole
Entertainment Area
Flatlet/Cottage
Good ZESA
Internet Connection
Municipal Water
Staff Quarters
Carport
Electric Fence
Garden
Parking bay
Tiled
Walled
Water Tank
Workshop
Fireplace
Fitted Kitchen
Explore home offers
Neighborhood
Restaurants
Schools
Groceries